The intense flavour of a unique nature
During the aging process of at least three months, the cheese is rubbed regularly with the brine.
This treatment is responsible for the flora that gives APPENZELLER cheese the orange shade of its rind and one of the main reasons for its aromatic flavour.
Another key factor for the uniqueness of this Swiss specialty is another type of herbs: the alpine varieties the cows eat in this region, an area of rich pastures that extends between Appenzell Innerrhoden, Appenzell Ausserrhoden and part of St. Gallen and Thurgau. These cantons are the only ones authorised to produce this type of cheese. There, cattle is almost a religion. The brown and huge cows graze freely in a dreamlike landscape and star in one of the country's most popular celebrations, when, according to tradition, they return to the valleys after spending the summer months in the mountains. Decorated with flower garlands and led by shepherds dressed in their traditional costumes, the cows are welcomed by the entire population with parties.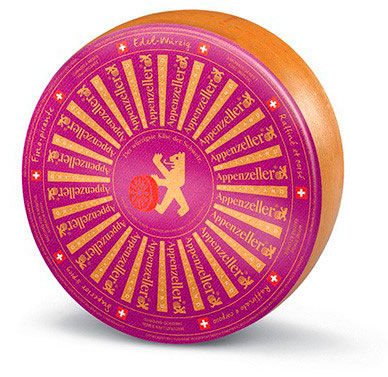 Intensely aromatic,
with a presence that permeates the environment, and a taste of great personality that
varies according to the aging of the piece (which can range from six weeks to eight months), APPENZELLER
is a great find for cheese lovers, who find it
ideal to consume grated, melted in hot dishes
or adding a special touch to a plate.
The cheesemakers of the authorised cantons organise themselves in an assembly to protect the APPENZELLER brand, plan its production and ensure its quality.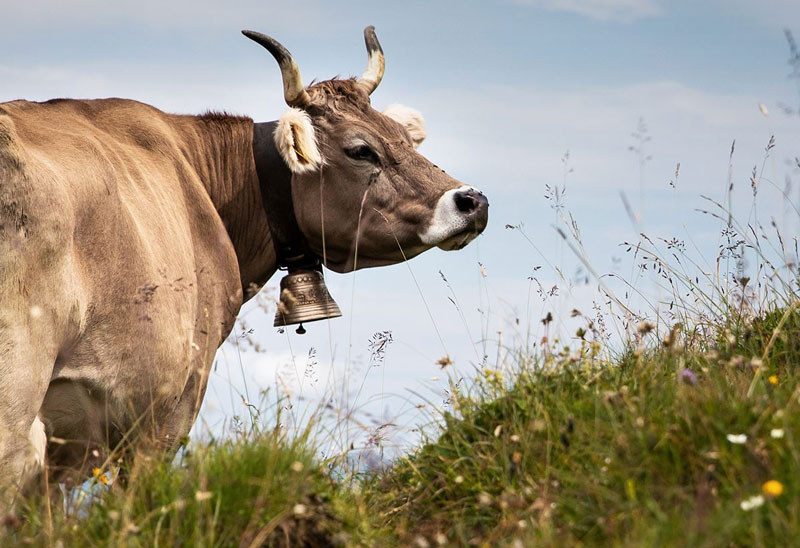 A great discovery for gourmets
The small local farmers, who own between 20 and 30 cows, deliver the delicious production of their cows twice a day to the sixty or so dairies in the area for the production of
APPENZELLER, a cheese based on natural raw milk that does not accept additives, preservatives or pasteurisation.
Faithful to tradition, the authorised diaries, all from the region, produce the characteristic wheels of this cheese following officially unified guidelines in 1942, in order to preserve the exceptionality and quality of this Swiss variety, which is possibly not yet as well-known as the Emmental or Gruyere, but is gradually taking centre stage on the tables of gourmets, who are discovering this cheese, which is so stimulating for all senses.
Visitors who come to the
APPENZELL region have
the opportunity to prepare their
own APPENZELLER.
However, without getting to
know the best-kept secret:
the Kräutersulz (herbal brine).