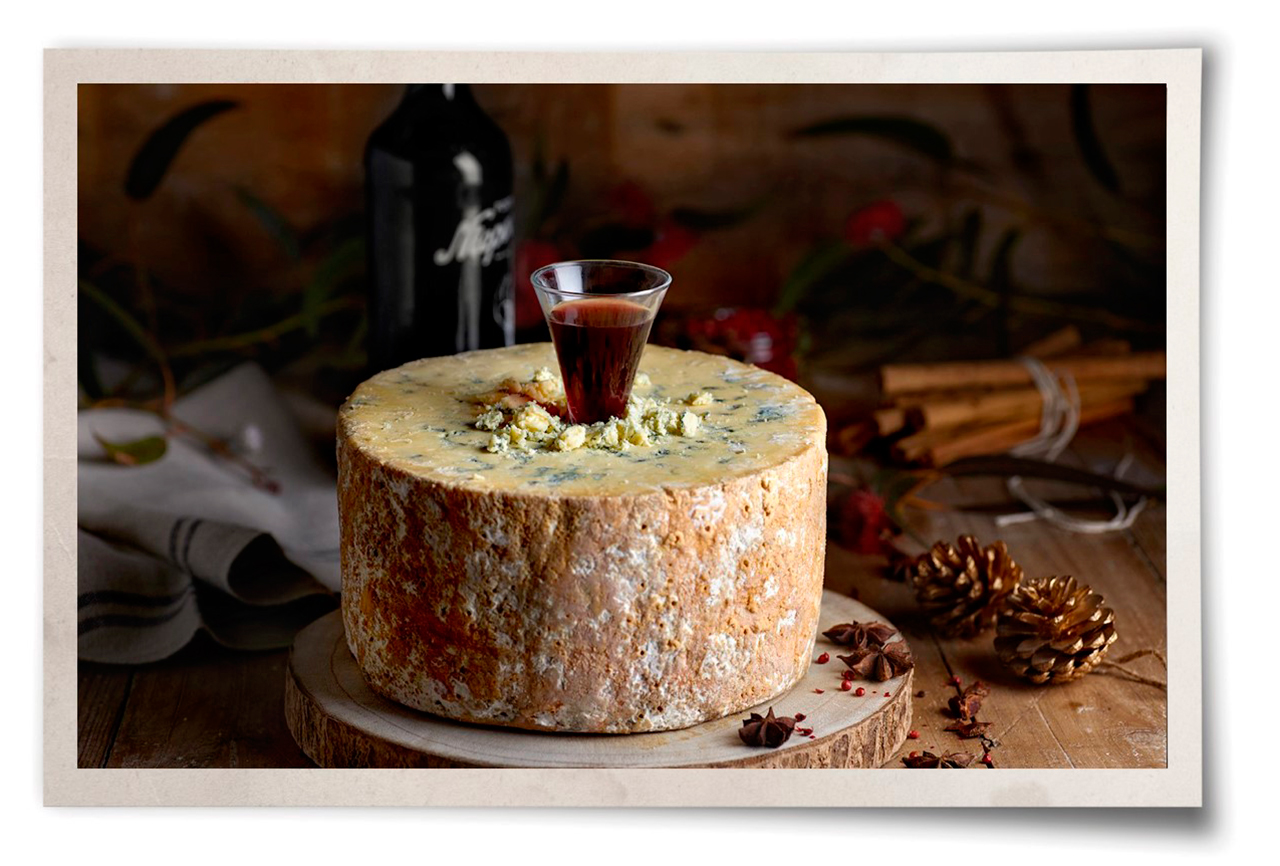 If you want to know more, click on the photo.
Heart of England Stilton.
At Christmas, with port.
The United Kingdom's most representative blue cheese has a place of honour at the Christmas table. In the week before the celebrations, a hole is made in the rind of the Stilton and a spoonful of port is poured in every day, while maintaining the hole covered with the rind. On the big day, the exquisite mixture is enjoyed as a family, served directly from the inside of the cheese.